Robert Pearl Antiques

  Southern Antiques and House Restoration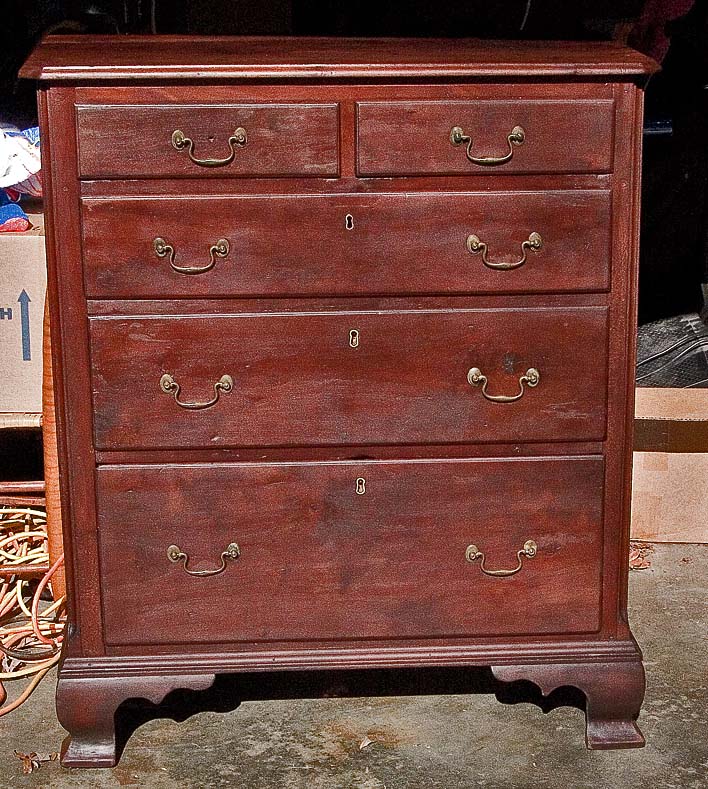 James Gheen, Rowan County, North Carolina, was undoubtedly the most influential cabinet maker in Piedmont North Carolina. His influence can be traced by following the characteristics of his furniture which are either unique or collectively suggest his influence. The unique characteristics are the use of a continuous block from front to back for support of his feet.  I have seen photos of only one other case piece using this technique, a signed John Shearer blanket chest.

The use of the continual block can be followed through counties to the south and west into the Catawba Valley. Notice also the profile of the feet and that the profile is elongated enough to actually butt each other on the case sides.

Another technique, which I believe was learned over time, is the use of a double blade above the top drawer. The earliest chests are smaller in size with flat short bracket feet and no blade above the top drawer. I have seen only three or four of these type and they exhibit a more formal European design. The lack of a blade to support the top allowed for warpage and thus the top drawer or drawers would be wedged in place. A single blade to support the top might help but in this case, a double blade is pegged together for superior strength. The use of peggs does not mean German or Germanic.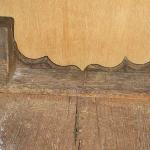 Seldom does a piece surface which provides so much information and at the same time   represents as a master piece.  This tall chest with queen anne arched drawers would be considered proportionally large except for the fact that southern rooms were large and had high ceilings. As the five drawer chest illustrated above, the lower drawer is very deep and the drawer graduation makes the chest appear less tall. The elongated feet butt each other on the case sides and are supported by a continuous block.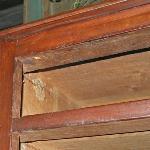 Behind each drawer blade is a half dust board, dadoed to each case side. A wedge is placed in the open dado and keeps the half dust board from sliding to the back. The drawer it self slides on the dust board. This board protects the lower drawer from collecting dust produced from the wear of moving parts.

James Gheen, Rowan Co., N.C., circa 1775

Gheen ran a prolific shop and enjoyed a wealthy following. The large number of desks with bookcase tops would attest to that. The location of his shop in an area well traveled would also produce a number of customers from afar and help spread his influence.